EZ Multiple Lubricator Cover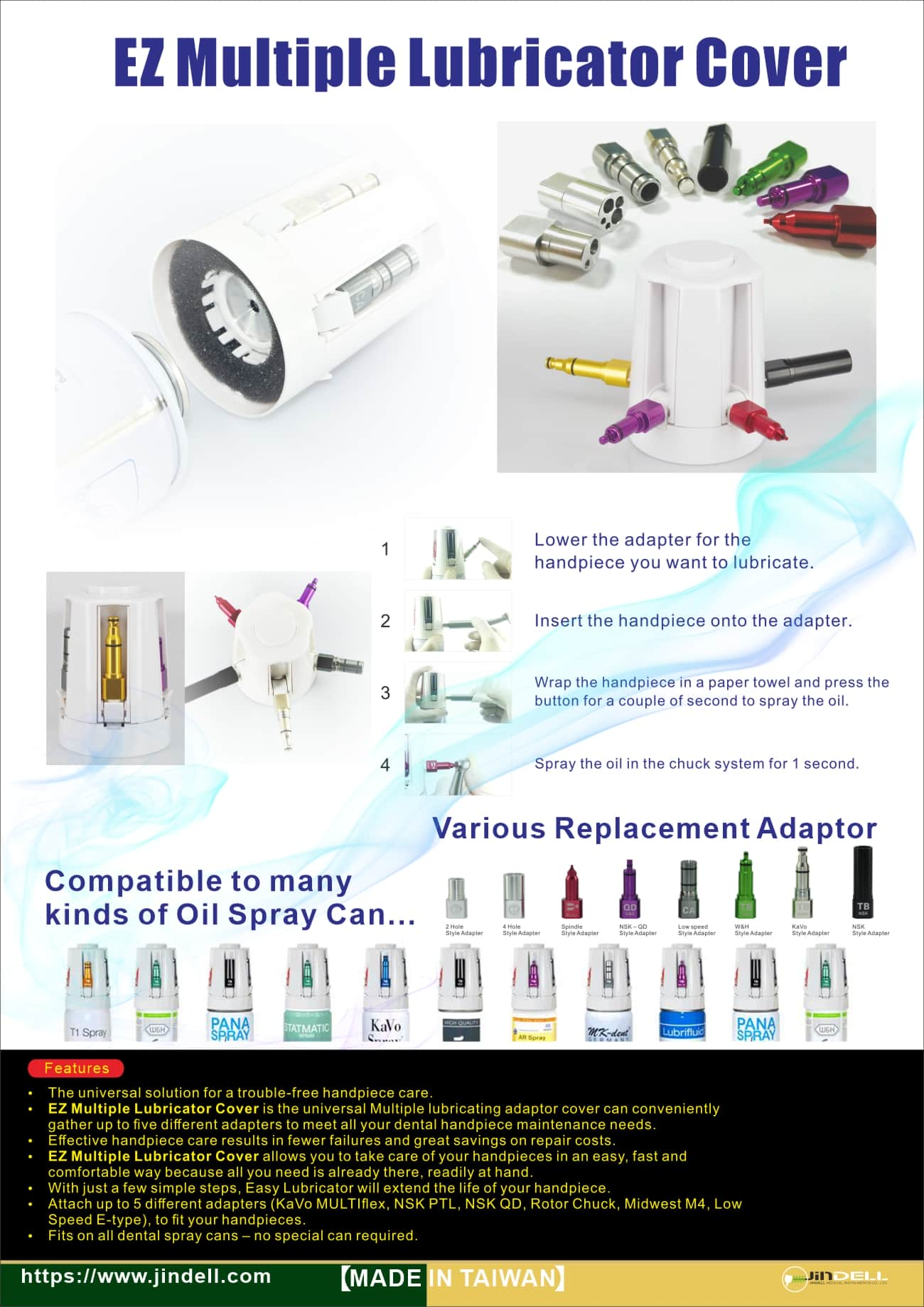 ---

Features:
The universal solution for a trouble-free handpiece care.
EZ Multiple Lubricator Cover is the universal Multiple lubricating adaptor cover can conveniently gather up to five different adapters to meet all your dental handpiece maintenance needs.
Effective handpiece care results in fewer failures and great savings on repair costs.
EZ Multiple Lubricator Cover allows you to take care of your handpieces in an easy, fast and comfortable way because all you need is already there, readily at hand.
With just a few simple steps, Easy Lubricator will extend the life of your handpiece.
Attach up to 5 different adapters (KaVo MULTIflex, NSK PTL, NSK QD, Rotor Chuck, Midwest M4, Low Speed E-type), to fit your handpieces.
Fits on all dental spray cans – no special can required.
Promotion in the limited Areas.