GUTTA PERCHA CUTTER & PORTABLE DENTAL LOUPES
---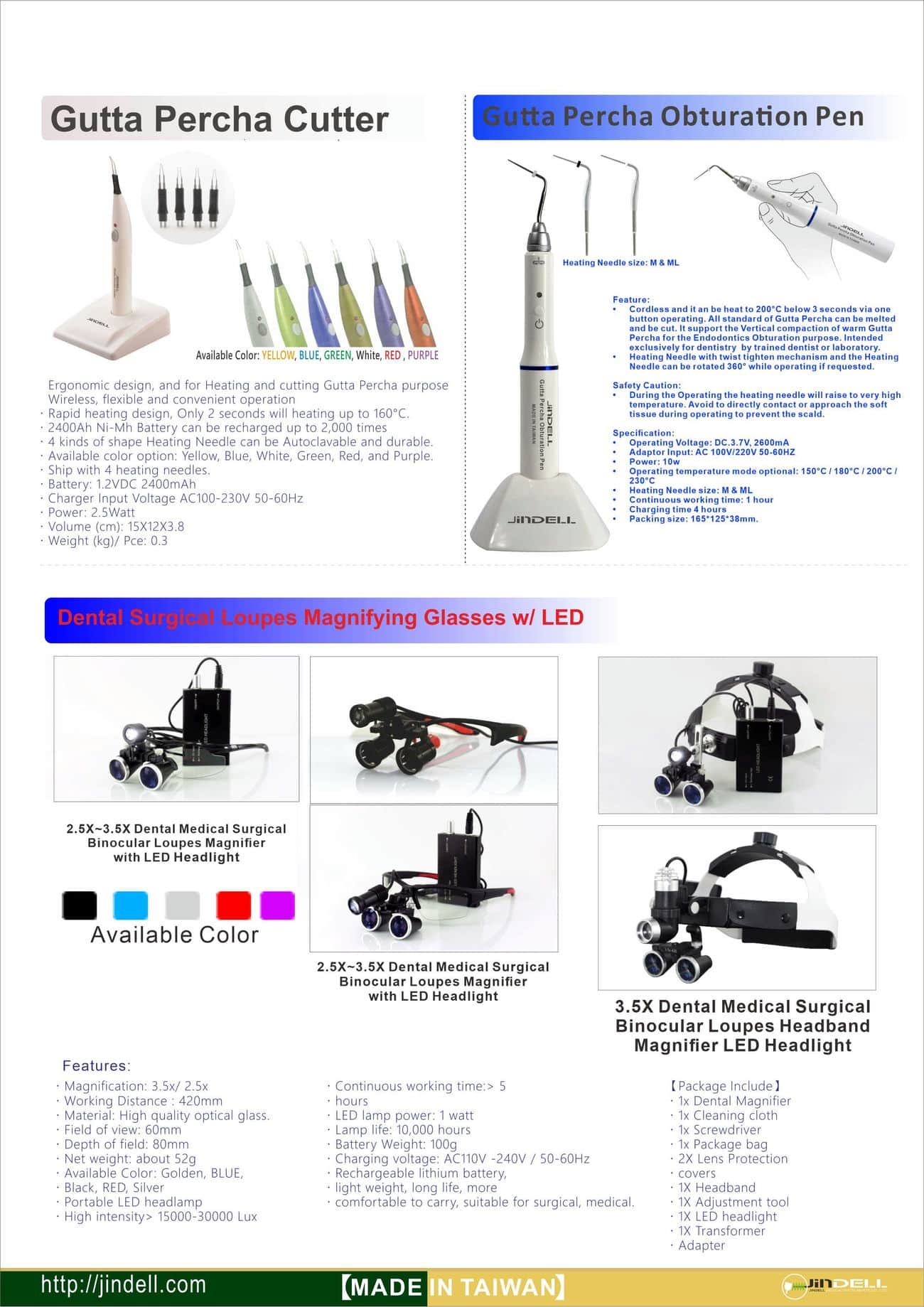 ---
Model Name: Gutta Percha Cutter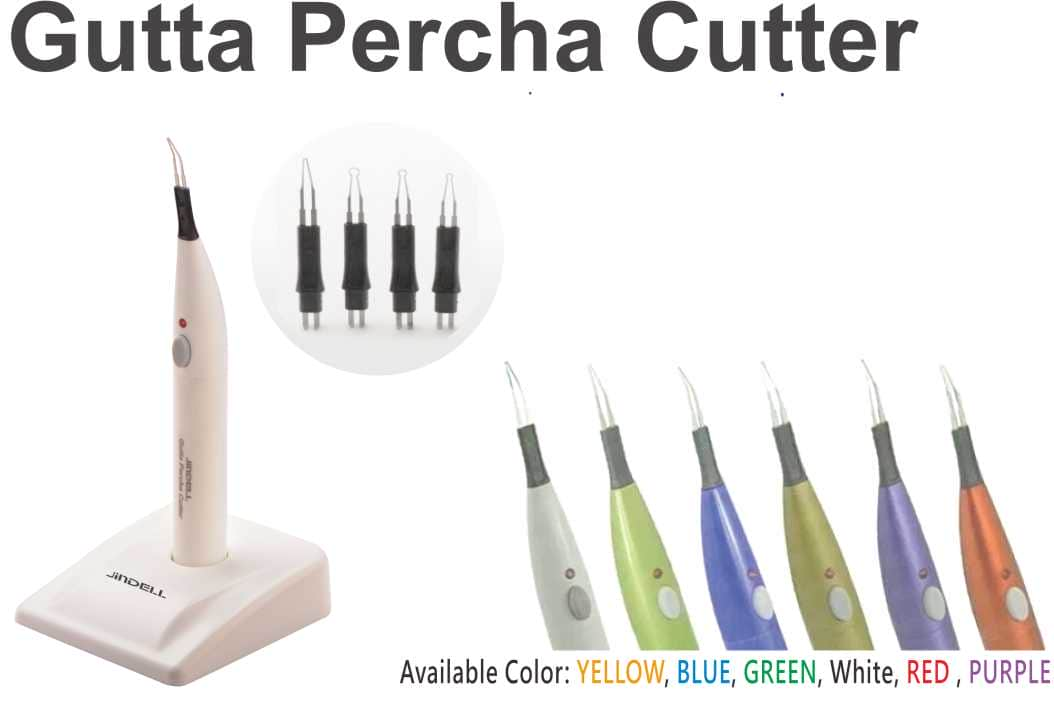 Features:
Ergonomic design, and for Heating and cutting Gutta Percha purpose
Wireless, flexible and convenient operation
Rapid heating design, only 2 seconds will heating up to 160°C.
2400mAh, Ni-Mh Battery can be recharged up to 2000 times.
4 Kinds of shape heating Needle can be Autoclabele up to 135°C or 270°F and Durable.
Available Color: White. (Yellow, Blue, Green, Red, and Purple (Optional)
Ship with 4 heating needles.
Battery: 1.2V DC. 2400mAh.
Charger Input Voltage: AC 100~230V (Optional), 50~60Hz (Optional).
Power: 2.5 Watts.
Volume (cm): 15x12x3.8
Weight: 300 gram.
---
Model Name: Gutta Percha Obturation Pen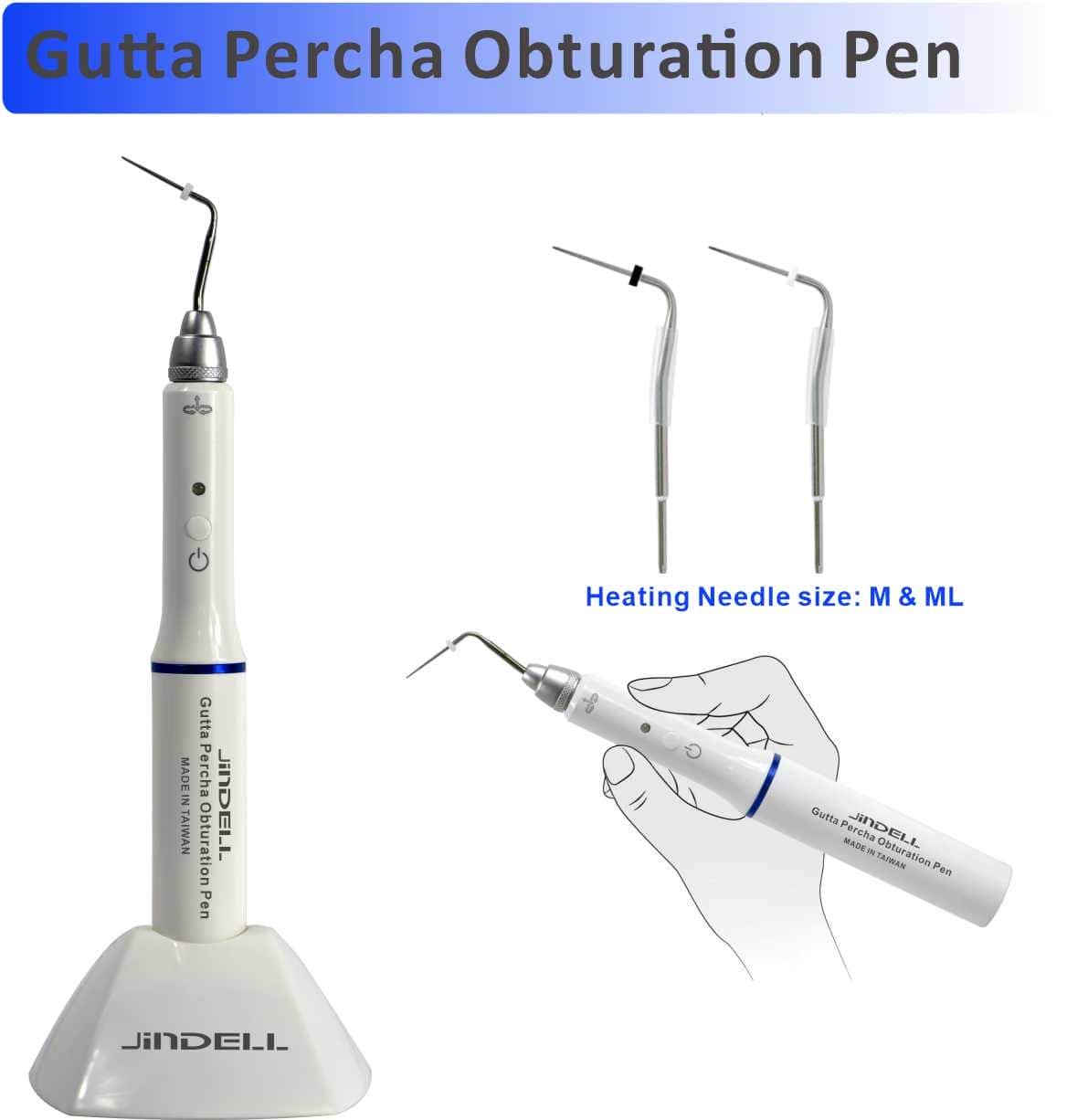 Features:
Cordless and it an be heat to 200°C below 3 seconds via one button operating. All standard of Gutta Percha can be melted and be cut. It support the Vertical compaction of warm Gutta Percha for the Endodontics Obturation purpose. Intended exclusively for dentistry by trained dentist or laboratory.

Heating Needle with twist tighten mechanism and the Heating Needle can be rotated 360° while operating if requested.
Safety Caution:
During the Operating the heating needle will raise to very high temperature. Avoid to directly contact or approach the soft tissue during operating to prevent the scald.
Specification:
Operating Voltage: DC.3.7V, 2600mA

Adaptor Input: AC 100V/220V 50-60HZ

Power: 10w

Operating temperature mode optional: 150°C / 180°C / 200°C / 230°C

Heating Needle size: M & ML

Continuous working time: 1 hour

Charging time 4 hours

Packing size: 165*125*38mm.
---
PORTABLE DENTAL SURGICAL LOUPES Magnifying Glasses with LED
---
Model Name: Portable 2.5X~3.5X Dental Medical Surgical Binocular Loupes Magnifier with LED Head Light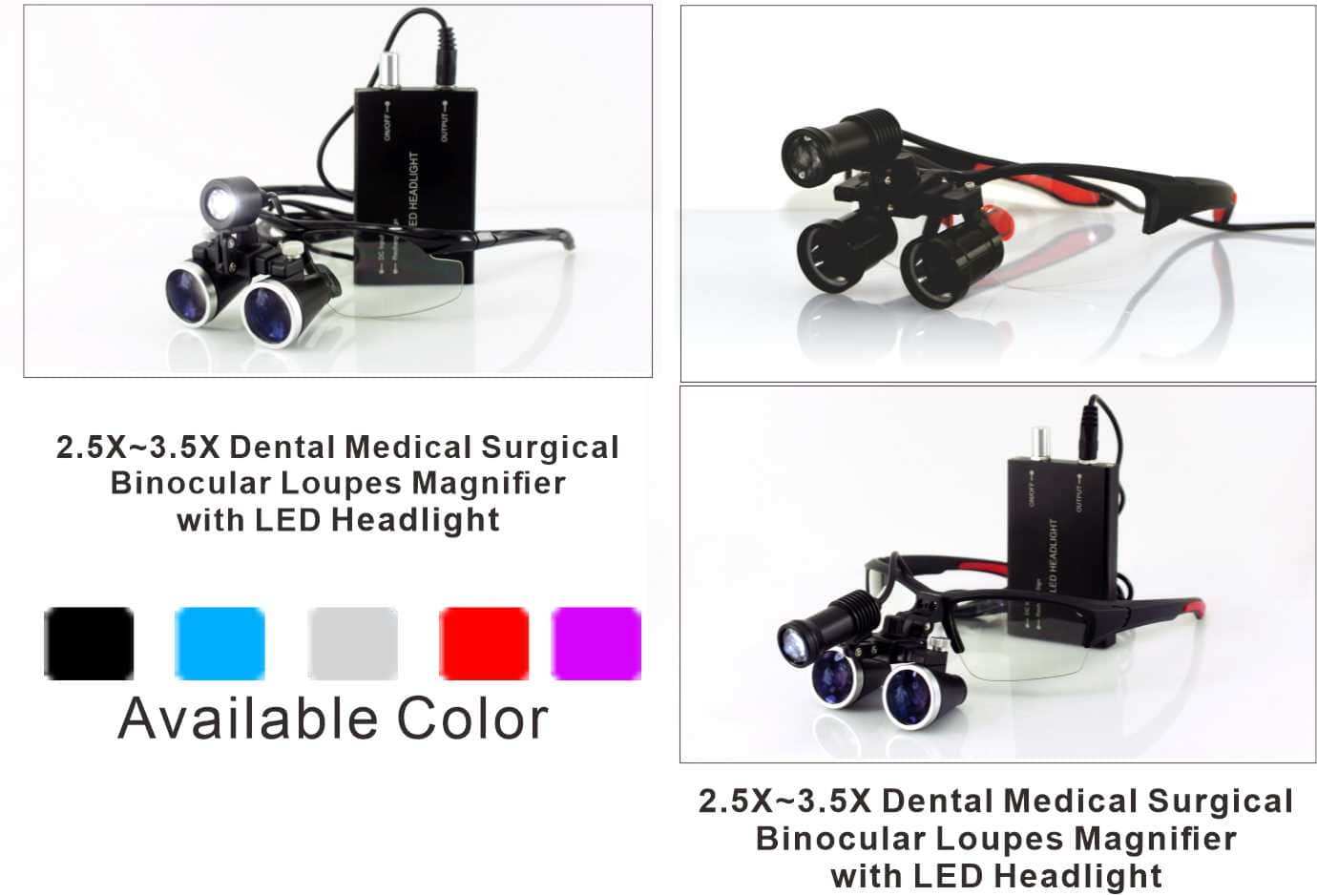 Model Name: 3.5X Dental Medical Surgical Binocular Loupes Headband Magnifier LED Headlight