High LUX 5x Ring 5-nozzle Spray LED Generator Handpiece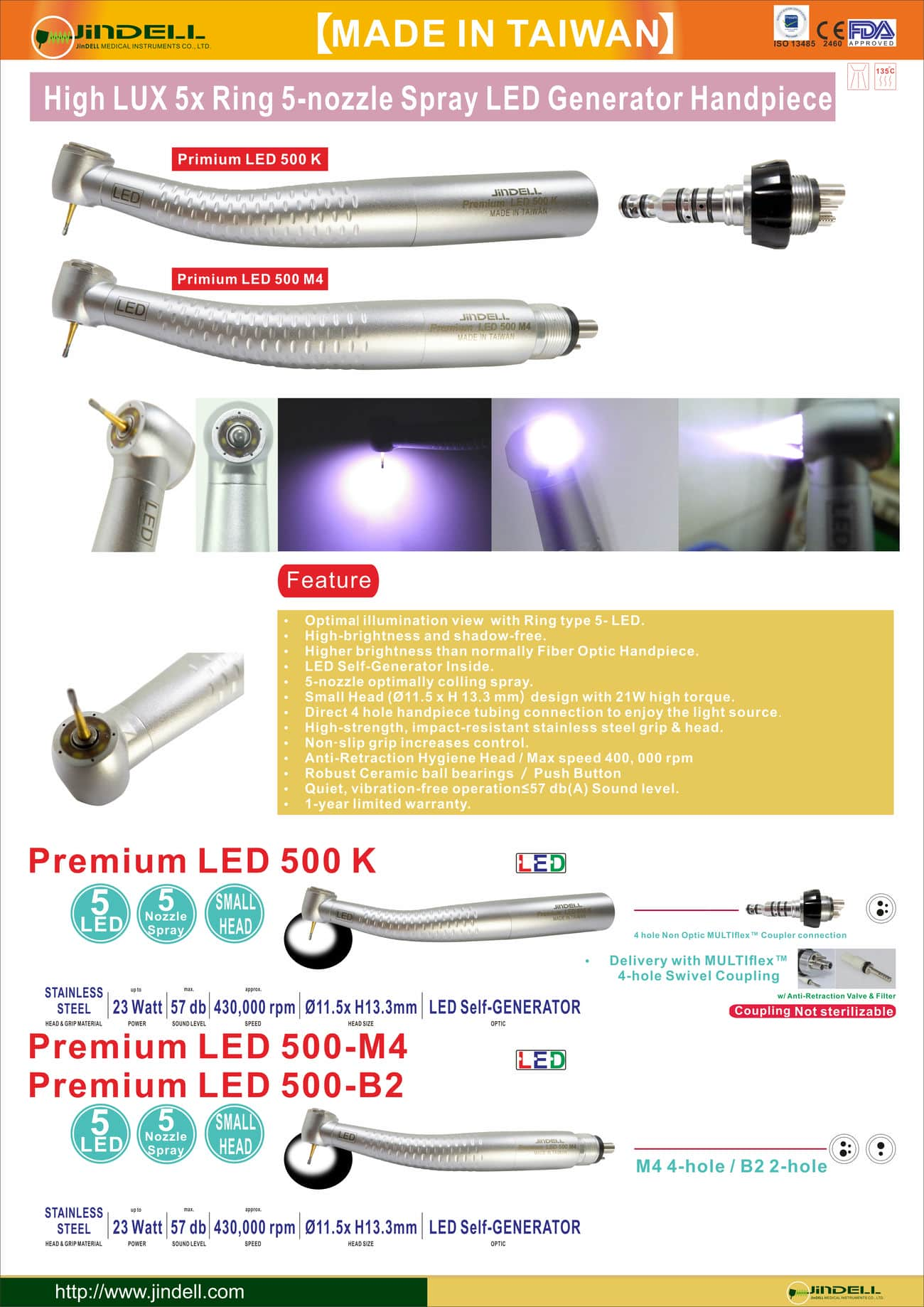 High LUX 5x Ring 5-nozzle Spray LED Generator Handpiece
Optimal illumination view with Ring type 5- LED.

High-brightness and shadow-free illumination work.

Higher brightness than normally Fiber Optic Handpiece.

LED Self-Generator Inside.

5-nozzle optimally colling spray.

Small Head (Ø11.5 x H 13.3 mm) design with 19W high torque.

Direct 4 hole handpiece tubing connection to enjoy the light source.

Scratch-resistant surface- Titanium Coating.

Non-slip grip increases control.

Anti-Retraction Hygiene Head / Max speed 400, 000 rpm

Robust Ceramic ball bearings / Push Button

Quiet, vibration-free operation≤57 db(A) Sound level.

1-year limited warranty.