JinDELL Premium E-LUX Electrical handpiece Control system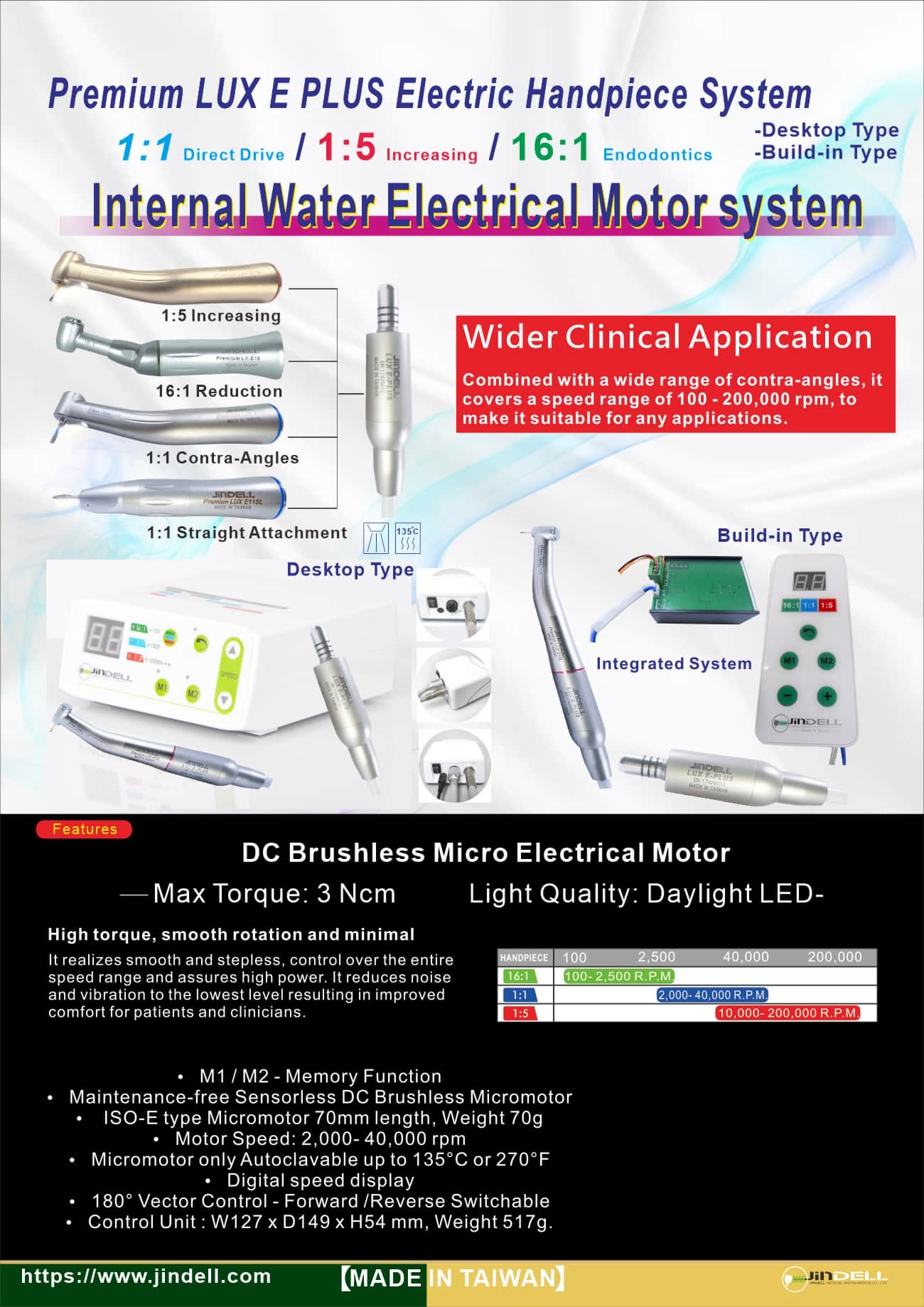 ---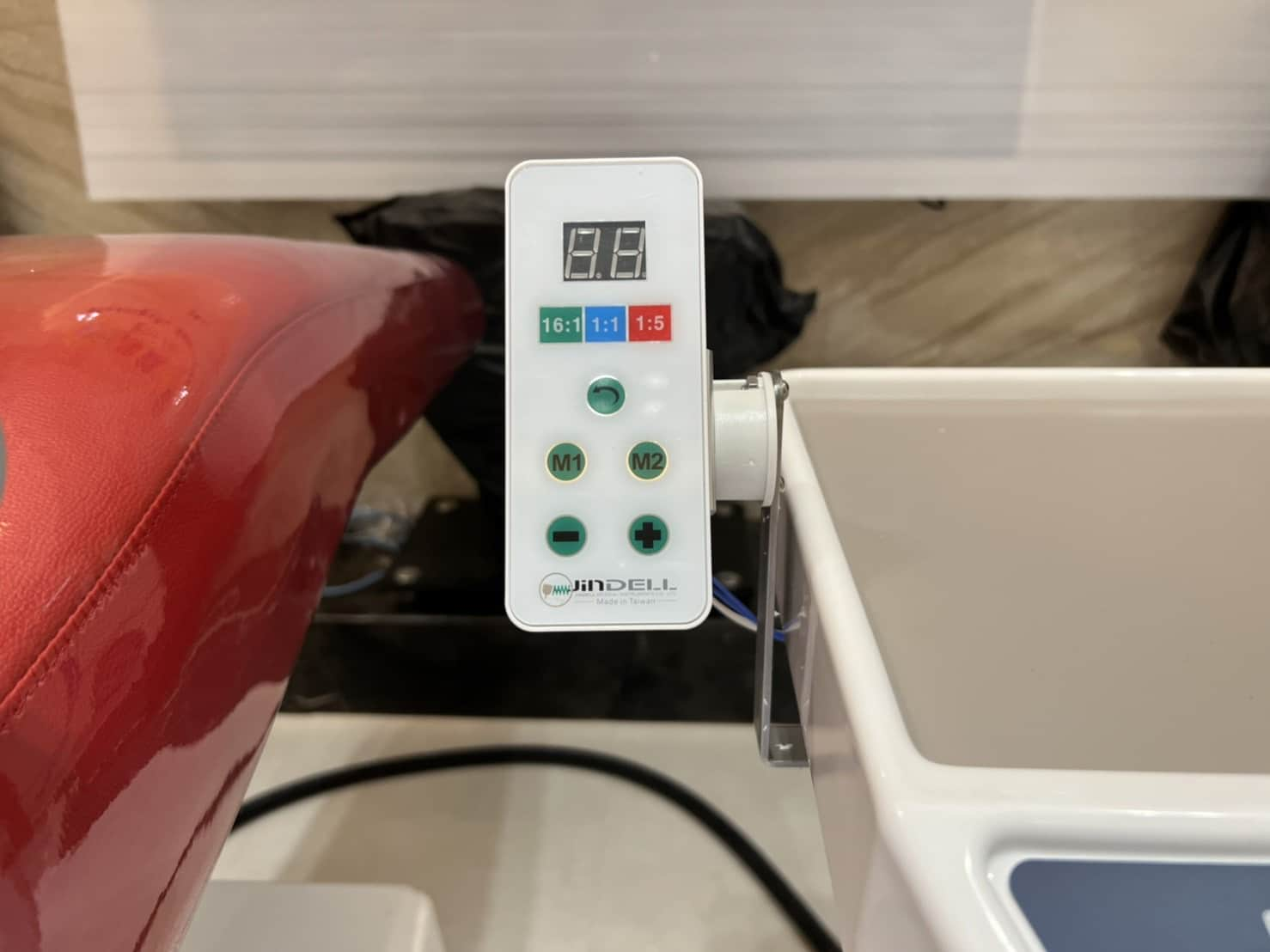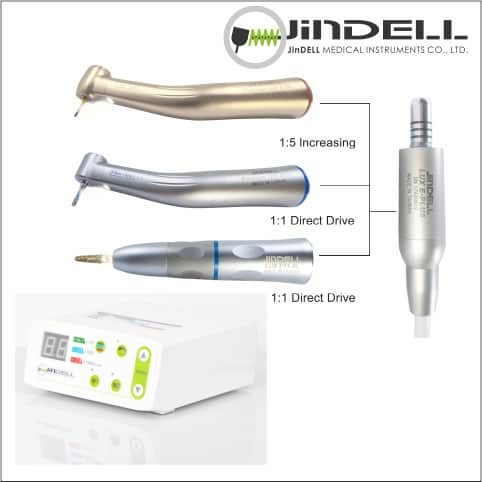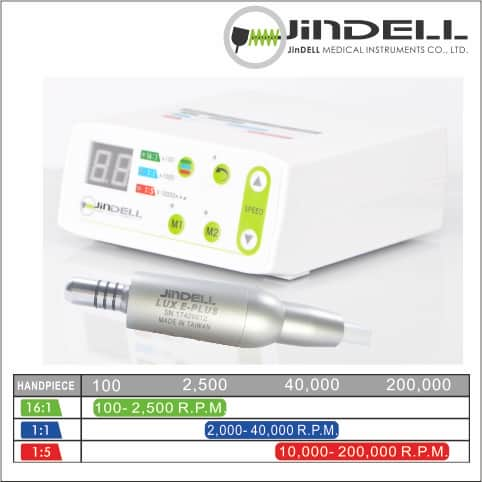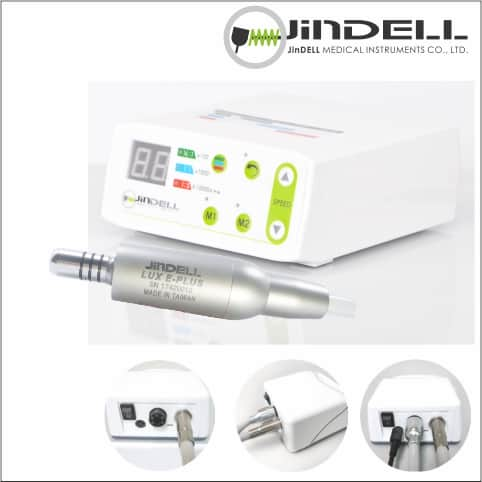 ---
JinDELL Premium E-LUX Electrical handpiece Control system
Features
Easy-to-Use, Mobile Tabletop System

Brushless, short-fitting motor

Measures amperage draw

Connects directly to existing delivery system to use air, water, and foot control

Unit can be easily setup in a workshop or at customer location.

For 1:1 Direct Drive / 1:5 Increasing / 16:1 Endodontics Internal Water Electrical Motor system

Wider Clinical Application

Combined with a wide range of contra-angles, it covers a speed range of 100 - 200,000 rpm, to make it suitable for any applications.

DC Brushless Micro Electrical Motor

Max Torque: 3 Ncm
Light Quality: Daylight LED-
High torque, smooth rotation and minimal

It realizes smooth and stepless, control over the entire speed range and assures high power. It reduces noise and vibration to the lowest level resulting in improved comfort for patients and clinicians.

M1 / M2 - Memory Function
Maintenance-free Sensorless DC Brushless Micromotor
ISO-E type Micromotor 70mm length, Weight 70g
Motor Speed: 2,000- 40,000 rpm
DC Brushless Micromotor Autoclavable up to 135°C or 270°F
Digital speed display
180° Vector Control - Forward /Reverse Switchable

Control Unit : W127 x D149 x H54 mm, Weight 517g.
Optional Integrated System.
Evolution, Transformation & Improvement
Equip your dental unit with the latest leading-edge technologies. You will benefit from the latest control systems and the highest-performance instruments available to the market. Your supplier can easily integrate all of these Contra-Angles products in to your new or existing dental equipment.

All of these products have been designed to give you everything you may need to treat your patients with confidence.
The Integrated System
- Electric Micromotor Integrated System and Multi Function